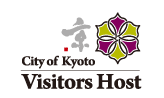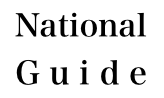 Nori
Language(s)
:
English
Expertise
:
Cultural properties, Traditional industries, Traditional Culture
Qualification
:
National Guide, Itinerary management supervisor
Fee
:
34,560 JPY / day (8hours)
17,280 JPY / half a day (4hours)

Recommend Course
:
HIghtlights of Arashiyama area
Tenryu-ji temple → Monkey Park → Bamboo Grove → hands on experience
Hi, I am a certified Kyoto city tour guide as well as a national licensed guide.

I am a Kyoto native and have enjoyed seeing the seasonal sceneries and events of my home town since childhood. I would be so happy to show you around my favorite city Kyoto.

I have acquired a diverse knowledge including expertise such as in cultural properties and traditional industries through specially designed courses and guide experiences in the Kyoto State Guest House.

Would you like to visit historical temples and shrines, try authentic Japanese cuisine, or enjoy Japanese traditional hands on experiences? I can introduce you to modern culture in our daily life including my own special favorites, too.

Kyoto has many attractive places all year around.
I would be so glad to make a special tour plan based on your interests. You will have unique experiences and discover the real Kyoto.

I'm here to make your trip special!
Let's go behind the scenes and have fun together!

Please check the following website for more ditails on,
http://en.charlies-kyototours.com/
Performance
I guided an American family for half day. It was the perfect timing for cherry blossoms viewing. They were fascinated by the spectacular panorama of cherry blossoms. They walked around the bamboo grove and ate cooked bamboo shoots for the first time. At the monkey park, their child was crazy about climbing up the mountain and feeding the lovely monkeys. They had a happy family trip in Arashiyama!

I guided a French couple for two days. They had been longing to visit Kyoto. I decided to plan according to their preferences. They especially had an interest in Japanese gardens. We visited a few including my own special favorites. They were fascinated with stone lantern and moss. They appreciated tea ceremony, Japanese desserts, authentic Japanese cuisine. They promised to come back to Kyoto!

I guided a five person TV crew from Brazil for three days. They experienced Kawadoko style dinner which is outside on a raised stage with a Maiko, trainee Geisha. We went to the world famous bamboo grove, temples, shrine and castle. They were impressed to see various sides of Kyoto such as Zen garden and popular fire ramen. They had a great time while talking to school kids from Tokyo.

Guide's Calendar