Using the Site
The City of Kyoto Visitors Hosts search site, Clematis, allows visitors to search for interpreter guides who specialize in Kyoto and Kyoto-quality service, and functions as a messaging system for submitting inquiries to desired guides.
1. Searching
Specify the conditions of the search, such as the preferred dates for guidance and the language, and perform the search.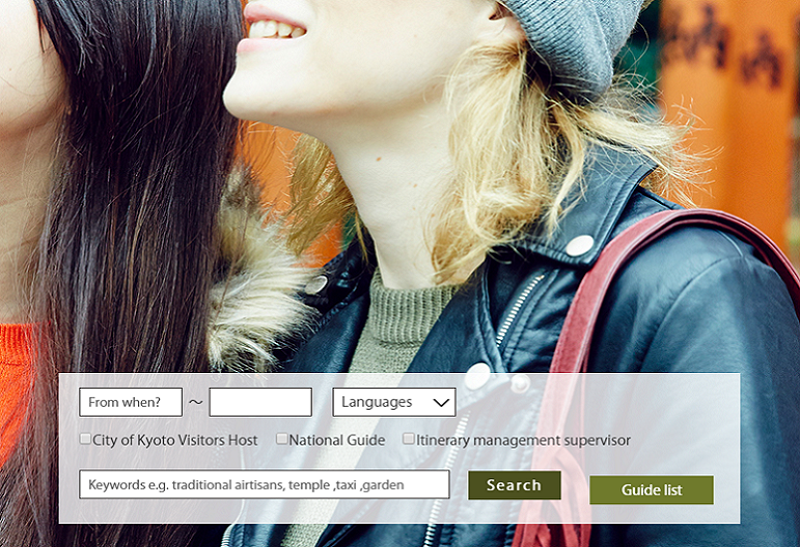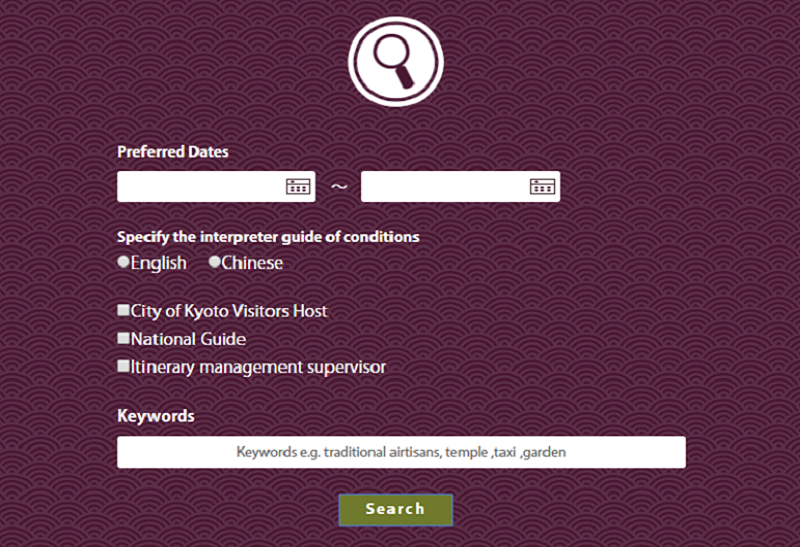 2. Results / Details
A list of guides matching the conditions set will be displayed.
Select the guide you would like to request to see a more detailed profile and a guide availability calendar.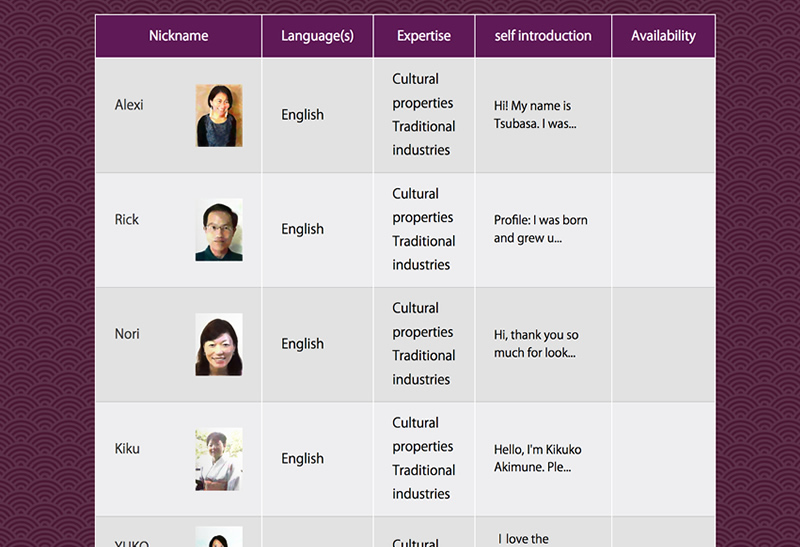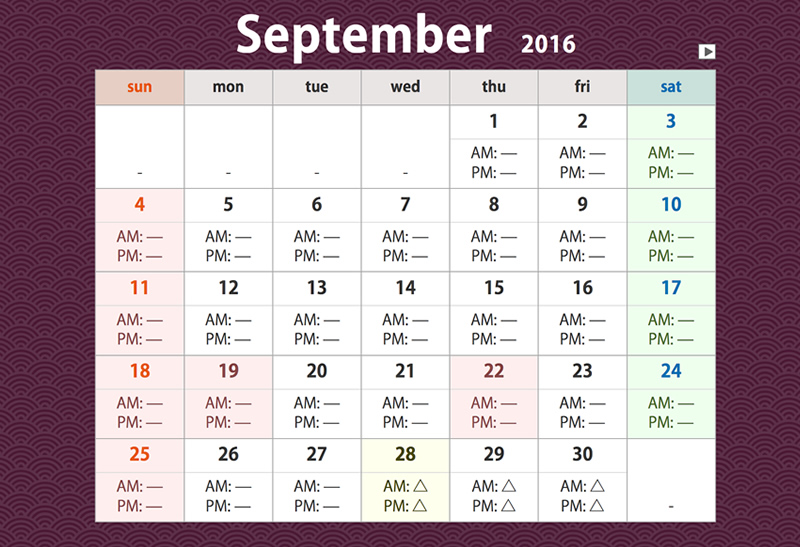 ○:Available
  Depending on the kinds of services requested or the order in which the reservation was
  received the guide may not be available on some occasions.
△:Confirmation required
  Guides may be available in some situations depending on the requested services, etc.
To submit an inquiry, user registration is required.
Press the "Log in / Register" button to begin registration.
Log in / Register
Visitors can sign in using their Twitter or Facebook account information.
After logging in, proceed with registering your profile.
Your profile will be sent along with your inquiry.
3. Contact Screen
Enter the desired date and time, language, number of people, and any other necessary information before submitting an inquiry.
Responses will generally be received within 48 hours from the guide or from an intermediary.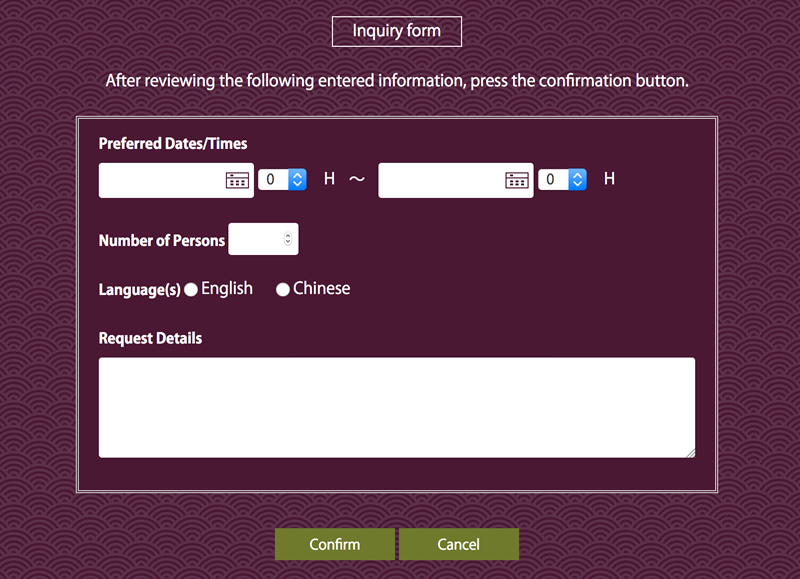 *Note
This system is designed for submitting inquiries.
Fees and guide propriety should be considered after the inquiry has been addressed.
The Secretariat of the City of Kyoto Visitors Host assumes no responsibility regarding negotiations that occur as a result following an inquiry.
Frequently Asked Questions
Q1. Does the "Clematis" site offer a payment function?
A1. This system is designed for submitting searches and inquiries. Fees and payment methods should be discussed and decided on with the guide or intermediary.
Q2. Can the site be used without registering?
A2. Users who do not register can only search and view profile details. To submit an inquiry, user registration is required.
Q3. How can I delete my user registration?
A3. Submit an e-mail to the Secretariat of the City of Kyoto Visitors Host (Kyoto City Tourism Association) with the subject "City of Kyoto Visitors Host Search Site Registration Removal" along with your ID and password.
Submit the e-mail to: mailto:visitorshost@kyokanko.or.jp
Q4. What should I do if I forget my password?
A4. Please use our Forgotten Password feature.
Q5. What should I do if my account is locked?
A5. Submit an e-mail to the Secretariat of the City of Kyoto Visitors Host (Kyoto City Tourism Association) with the subject "City of Kyoto Visitors Host Search Site Lock Release Request" along with your ID.
Submit the e-mail to: mailto:visitorshost@kyokanko.or.jp