"Bringing Joy to Travelers"
This site allows you to inquire about services from a "City of Kyoto Visitors Host" (KVH),
interpreter guides who specialize in Kyoto and offer Kyoto quality service.
*Photos are converted to illustrations before being posted.

Insider-Guided Tours See Beyond the Surface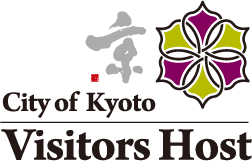 Take an official tour guided by a City of Kyoto Visitors Hosts!