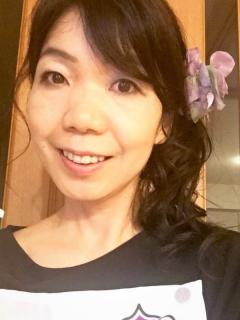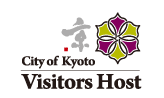 Chika
Language(s)
:
English
Expertise
:
Cultural properties, Traditional industries, Traditional Culture, Food Culture
Qualification
:
Itinerary management supervisor
Fee
:
28,000 JPY / day (8hours)
14,000 JPY / half a day (4hours)

Recommend Course
:
You'll be able to enjoy the nature and culture of Kyoto.
Fushimi Inari Taisha → Kiyomizu-dera temple → Gion district → Pontocho alley, Nichiki Market
I am a Kyoto local and live in Fushimi area, famous for its sake breweries. I love to visit beautiful gardens, local temples and shrines. Also enjoy watching the performing arts and traditional events during each and every season. Although a high school by trade, I have spent several years providing guided tours of Kyoto, Osaka, Nara and Koyasan.

Depending on your preferences, I provide many different types of tours such as cycling tours, hiking tours, food tours, and as well as sightseeing spots. Additionally, you might also be interested in walking Gion districts, attending traditional handicraft workshops or the tea ceremony, and so on. I invite you to discover the treasure of Kyoto.

My tour courses are extremely flexible. I can take you the local spots that travel sites don't tell much, such as back streets, and shops which is popular among locals.
Please let me know if you have any requests. I look forward to being your guide!

◆Specialty◆ tea ceremony and Ikebana, gardens and architecture
Owned license: tea ceremony and Ikebana master, a licensed sake taster
landscaping and construction management engineer's license
Licensed Guide Interpreters for Koyasan and Kumano in Wakayama

Please don't hesitate to tell me if you are interested in a hands on tour. I'll do my best!
Guide's Calendar
Performance
I guided an Australian couple for one day. They felt comfortable to see traditional Kyoto city. They had a special interest in seeing autumn leaves of temples and gardens. They also appreciated the tea ceremony, authentic Japanese cuisine(soba and sushi), and their visit of Machiya, a traditional style wooden building. They saw MAIKO,apprentice Geiko!

I guided an Israel family for two days. They were very impressed by the tea ceremony, they learned also make tea by tthemselves for the firstt time. In Tofuki-ji temple, they did Zazen for thiry minutes. In Arashiyama, we went cycling to Giou-ji, a famous moss garden, and Otagi-nembutu-ji, surrounded by lovely stone statues. They were also fascinated with the local sushi there!