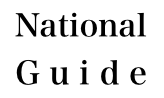 Tomoko
| | | |
| --- | --- | --- |
| Language(s) | : | English |
| Qualification | : | National Guide, Itinerary management supervisor |
| Fee | : | 32,000 JPY / day (8hours) |
| Home Page | : | http://japanpersonaltours.com/ |
Hi. there ! I am Tomoko living in Kyoto.

I've worked as tour leader for Japanese groups for 3 years travelling all around in Japan. I like art so I provide art workshops as well.

Each person has different interests so I would love to hear what you want to do and what you like. . . History, Food, Culture, Art, Crafts, Nature, Seasonal Festival and more? Let's talk about what we can do together. I can create your customized travel itinerary based on your needs.

If it's your first time in Japan and you have no idea of what you're gonna do, I suggest a private tour that includes the "Must-see lists in Kyoto".

In my free time I'm also an Instagrammer and YouTuber(Follow me "TomokoKyoto"). And I also spent 1 year living in Munich. . . Also ich kann ein bisschen Deutsch sprechen!

Other guide experiences are below;
Hiking guide at Zermatt, Grindelwald and St. Moritz in Switzerland
Guide at Niagara National Parks in Canada
Hiking guide in Japan Alps, Kumano Kodo, Nakasendo and Kyoto Trail
Cycling guide in Kyoto, Japan.

Mountaineering experience :
Mt. Fuji, Mt. Tsurugi, Mt. Yarigatake in Japan
Eiger mittellegigrad in Switzerland


Biography
Borned and have grown up in Osaka, Japan and graduated University.
2013-2015 Worked as Tour leader for Japanese travel agency in Osaka.
2005-2006 Worked as shop staff at Mitsukoshi department in Munich, Germany.
2006-2008 Lived in Tokyo
2008-2009 Worked as Japanese Teaching Assistant at middle school in Baltimore, US.
2009-2010 Worked as Niagara parks guide at Showflex international in Toronto, Canada.
2011-2013 Worked in Osaka/Kyoto and as Hiking guide at Fellow travel in Zermatt, Switzerland.
2014-2017 Worked as Tour guide at Urban Adventures Kyoto, World Expeditions, Intrepid,ToursByLocals and Destination Asia
2017- now Works as Tour guide at Freelance and Lives in Kyoto

Certificate
National guide License(English), Tour leader License, WAFA(Wilderness first aid)

I look forward to seeing you in Kyoto!
Guide's Calendar