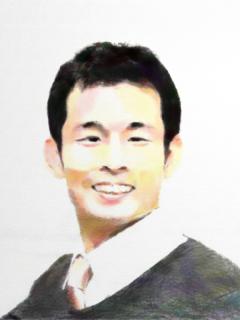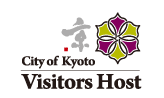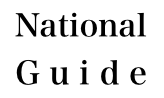 Charlie
Language(s)
:
English
Expertise
:
Traditional industries
Qualification
:
National Guide
Fee
:
40,000 JPY / day (8hours)
20,000 JPY / half a day (4hours)

Home Page
:
http://en.charlies-kyototours.com/
Recommend Course
:
◆ Kanpai! Japanese Sake Tour ◆
Keage Incline - Old Railroad → Nanzen-ji Temple → Yoshida Shrine → Japanese Sake brewery
Welcome to the Kyoto Visitors Host website!!
I am Charlie and will be your guide as you visit and explore Kyoto.
Walking around the city with a local guide will give you an experience to leave you with not only great memories of what you see but a deeper understanding of why Kyoto is one of the most beloved cities in the world.
I would like to share the idea of how Kyoto society works and people here live with our culture.

Here are some tours that I can offer.
1. Custom Tours (Fushimi Inari Shrine, Kenninji-Temple, Gion area, Hands-on experiencs..., as you wish)
2. Japanese Sake Tours (Visit Sake breweries, sampling with International Sake sommelier)
3. Higashiyama Hightlights Tour

◆Duration : 4 hours to 6 hours
◆Prices :
20,00yen for 4 hour (Incl. tax)
30,00yen for 6 hours (Incl. tax)
(Guests are responsible for admission fees, transportation, hands-on experience fee and any food or drink purchased while on the tour.)
★ The price of the tour is the same for your entire group (from 1 up to 6 people). We don't charge per person.

Check our website for more details on,
http://en.charlies-kyototours.com/

Please feel free to contact me if you have any questions.
I would be more than happy to help you make out your KYOTO itinerary!!
Guide's Calendar
Performance
If you want to feel true Kyoto atmosphere and soak up as much Kyoto cuture as possible, Higashiyama Highlights tour is perfect tour. I had a sweet family from Houston, Texas and we visited some of must-see spots. At Sanju-sangendo, we enjoyed the impressing 1001 golden Buddhas and vermillion Torii gates at Fushimi Inari Shrine. We experienced a tea ceremony after walking through Gion district

I had an opportunity to give guided tours to overseas visitors at the Kyoto State Guest House in the Kyoto Imperial Palace. It was very honor for me to join the guiding team and pleased to have the guests at the prestigious place. The guests saw around the buildings and traditional craftwork fascinatingly. I hope more people will come to visit the Kyoto State Guest House and enjoy our tour.

It was a great day out with a family from America. We visited Shimogamo Shrine where the unique festival called "Mitarashi-festival" was held. Two lovely daughters enjoyed it very much and they asked me a lot of questions about the city and culture. We took a train to the Gion district and had Soba lunch. At the end of the tour we had a tea ceremony. It was a great experience for them.