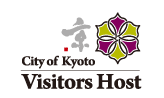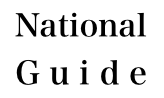 Naomi
| | | |
| --- | --- | --- |
| Language(s) | : | English |
| Expertise | : | Cultural properties, Traditional industries, Traditional Culture |
| Qualification | : | National Guide |
Hello. I was born in and grew up in Kyoto. I've lived in Fushimi area very close to Fushimi Inari shrine, one of the most famous sightseeing spots in Kyoto.
I used to work at a famous old hotel as a concierge and also to help guests with their requests during their staying.

Now, I would like to make good use of the experience and guide you from famous historical shrines and temples in Kyoto to lots of places known by local residences, such as local sake breweries, local shopping arcade and so on.

The tourism industry has been hit hard by Corona pandemic, and the guide business has been also stopped. The faint bright light is finally about to be seen in the early summer of 2022. The living environment has been changing drastically in the last two and a half years. It's never been so grateful to be able to talk face-to-face with people and be impressed by seeing the same things together.
It's a once-in-a-lifetime guide job, but I hope I can guide you while feeling the happiness of being able to share that time together.

When you are interested in me, please feel free to contact me with your lots of requests. I'm always happy to answer you.
Guide's Calendar
Performance
I guided a family from Israel. I contacted with them by e-mail and got their interests and requests. I took them Nijo-Castle, The Golden Pavillion, Ryoanji Temple and Bamboo forest in Arashiyama for 7 hours by public transportation as their request. One of them was a vegan but the others wanted meal like, fish and beef, so I made a reservation first and we had lunch smoothly. We enjoyed a lot.

I guided couples from Switzerland for 4 hours private tour. First they visited Tokyo, so I explained the difference between Tokyo and Kyoto. They were so curious that they asked many things. It was so fun. We visited Sanjusangendo-Temple and Fushimiinari Shrine.
At lunch they had an experience to have Cha-soba, back wheat noodle and Inari-sushi.
They enjoyed a lot!

I took 9 people from USA and Canada to northern part of Kyoto city. It was a set-up tour schedule by using a bus. Jissoin Temple, Kyoto Botanical Garden, Takaragaike park and Kamigamo shrine, one of the world heritage sites, I arranged the schedule because we could not see flowers, so I took them to Hirano Shrine additionally. That was their expecting cherry blossoms. They had a really good time!