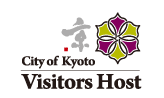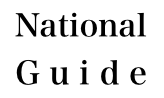 Sakura
Language(s)
:
English, French
Expertise
:
Traditional industries
Qualification
:
National Guide, Itinerary management supervisor
Fee
:
24,000 JPY / day (8hours)
14,000 JPY / half a day (4hours)

Home Page
:
https://www.facebook.com/sakurabruxelles
Recommend Course
:
Let's enjoy Murasakino area like a local
Daitokuji Temple → Imamiya Shrine → Aburimochi sweet → Funaoka public bath
Konnichiwa! I was born and brought up in the Nishijin District in Kyoto City. I love to walk around and disover something new, and that is the reason why I have chosen to be a guide for those who wish to discover the beauty of this old capital of Japan.

If you require any further information, feel free to contact me. I would be always happy to asnwer your questions.
Guide's Calendar
Performance
Fresh green maple leaves reflectiong on the floor

I welcomed two guests from Italy. As the guests wished to see some quiet temples, we mainly visited the Northwest side of Kyoto.
We were luckly to be alone at Iwakura Jissoin Temple, which is renown for its beautiful reflection of green/red maple leaves on the floor.