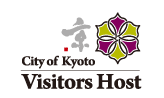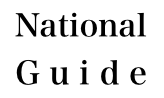 Masayo桜(Sakura)
Language(s)
:
English, French
Expertise
:
Traditional industries
Qualification
:
National Guide, Itinerary management supervisor
Fee
:
30,000 JPY / day (8hours)
16,000 JPY / half a day (4hours)

Home Page
:
https://www.facebook.com/sakurabruxelles
Recommend Course
:
Be Zen at Arashiyama
Tenryuji Temple → Shojin Food → Bamboo Forest → Tea Ceremony Experience
Important information:

Owing to the recent outbreak of the Covid-19 worldwide, my guiding service is currently suspended ( as of March 16, 2020)




Konnichiwa! I was born and brought up in the Nishijin District in Kyoto City. I love to walk around and disover something new, and that is the reason why I have chosen to be a guide for those who wish to discover the beauty of this old capital of Japan.

If you require any further information, feel free to contact me. I would be always happy to asnwer your questions.
Guide's Calendar
Performance
Very hot summer in Kyoto from Switzerland

After having exchanged quite a few email, we finally managed to make a 'perfect' itinerary for 5 days in Kyoto. The rainy season lasted longer this year, but the family brought the sun.

We started our tour from Nanzenji Temple, Eikando, Philosophers' Path, then Ginkakuji Temple. The following day, we left early so that we were almost only ones at Ryoanji Temple. We even went
as far as Horyuji Temple in Nara together.

We all enjoyed the summer in Kyoto & Nara ( but it was a bit ''too'' hot)