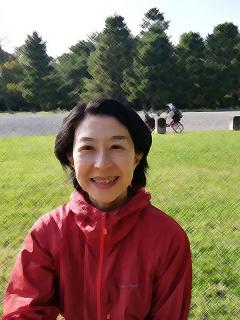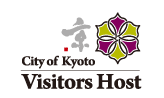 Kimi
| | | |
| --- | --- | --- |
| Language(s) | : | English |
| Expertise | : | Traditional Culture |
| Qualification | : | Itinerary management supervisor |
| Home Page | : | http://www.mykkyototours.com |
Hi! Welcome to Kyoto!!!

I am Kimi, a City of Kyoto Visitors Host Guide.
I was born and raised in Kyoto, but this city, I still find it so attractive and mysterious!!! I love my home town, Kyoto! Why don't we explore and enjoy the City of Kyoto together?

I think that experiencing some of the Japanese Culture ourselves would always be the best part of traveling! I'll be more than willing to help you to explore the Japanese Kyoto World with my experience of being a Japanese Language Teacher as well! So, during our tour, I can teach you some survival Japanese expressions depending on your situations!

Please come to beautiful old city, Kyoto!!!
I look forward to seeing you very soon!!!

【 My Background 】
Studied at the University of Manchester in the U.K. for 1 year
Acquired Diploma in Japanese Language Teaching in London
Taught as a Japanese Language Teacher and worked at several companies both in Japan and the U.K.


< Affiliation >
 MYK Enterprises
 604-8136 Nakai Bldg. 4F Higashinotoin Sanjo Nishiiru, Nakagyoku, Kyoto
 Travel Agency License No. 3-416
 Licensed by the Japan Tourism Agency in accordance with the provisions of the Travel Agency Law
 http://www.mykkyototours.com

 *We accept American Express/Visa/Mastercard/JCB

Our MYK Team can also provide you with other arrangements
such as transportation and accomodation if requested.
Guide's Calendar