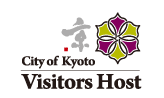 Rick
Language(s):English 
Expertise :Cultural properties Traditional industries
Fee   : 27,000 JPY/day(8hours)
      13,500 JPY/half a day(4hours)


home page: https://footprinttours.wixsite.com/kyoto-maniac
I was born and grew up in Kyoto.
I would like to be a bridge for you to reach the inside of Japanese culture through my Kyoto guiding which is based on my experiences working in various countries,.
For the first visitors, I will prepare some cources of specially selected sightseeing spots in Kyoto based on your taste.
For the history lovers or repeaters, I recommend "Footprint tours on Kyoto History". Check out above URL on my unique tour.
Please make the inquiry for your preferrd type of Kyoto guiding. I would like to make your visit in Kyoto a rewarding one.
Performance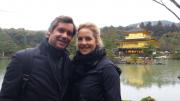 On Mar.31.2017, I guided a French couple. They seemed to be so impressed by Nijo castle, Ryoanji temple and Golden pavilion from the artistic and aesthetic point of view. I was so glad that I could assist them to feel that way in the tour. Also we had a nice time talking further more on Kyoto & Japan in a nice cafe after the tour.

On April 16th 2017, I guided a couple from Mexico. We toured Nijo castle, Arashiyama including lunch & shopping and Golden pavilion in one day . I was glad that they seemed very happy especially walking in the natural beauty from banboo forest through cherry blossams to the riverside in Arashiyama.

On May 7th 2017, I joined a Japanese TV crew as an interpreter for intervewing foreign visitors in Kyoto. The location was at a farmer's inn in mountain area and I talked with an couple who really loves the nature, calm and streaming rhythm existing there. I tried my best interpreting it to be delivered lively to the viewers of the program.

Guide's Calendar