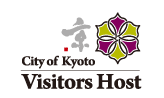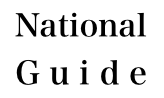 Noko
| | | |
| --- | --- | --- |
| Language(s) | : | English |
| Expertise | : | Cultural properties, Traditional industries, Traditional Culture, Food Culture |
| Qualification | : | National Guide, Itinerary management supervisor |
Born and raised in Kyoto, I am proud to have the opportunity to guide this beautiful city. I have been working as National Certified Tour Guide, while learning about Kyoto more profoundly with KVH. Please feel free to ask any questions or make an inquiry through KVH website; I'm always happy to answer!
Guide's Calendar
Performance
I attended a radio crew from Dubai in early October. We toured Monkey Park, Bamboo Forest by rickshaw in Arashiyama, Heianjingu Shrine, Kyoto Museum of Traditional Crafts, and Kiyomizudera Temple, and he also had a tea ceremony experience. He observed the way the old tradition and new ideas exist so harmoniously here in Kyoto.

I guided a guest from Shanghai in November. As he has visited Kyoto repeatedly, his request was to visit somewhere he hadn't been to. Out of the "off-the-beaten-track" options I suggested, his choice was touring Inari-yama, a sacred hill at the back of Fushimi Inari Shrine well-known for Thousand Vermillion Gate. We enjoyed visiting the mysterious spots not explained in guidebooks.