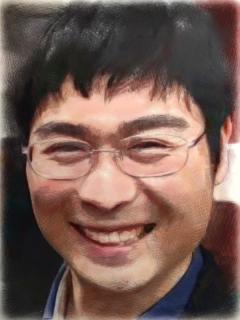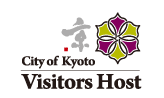 Koichi
| | | |
| --- | --- | --- |
| Language(s) | : | English |
| Expertise | : | Cultural properties, Traditional Culture |
| Qualification | : | Itinerary management supervisor |
| Fee | : | 24,000 JPY / day (8hours) |
Hi, my name is Koichi. Thank you for your interest in my profile and my tours.

I have a great love for Kyoto City, from its major tourist attractions to some of its lesser known, tranquil and peaceful sites. I would be glad to conduct the tour according to your interests and share with you my knowledge of the city's rich history as well as its cultural and seasonal events.

Since both my high school and university days were located in Kyoto, I know not only all the city's shrines and temples but also great local restaurants that serve traditional Japanese cuisine at a reasonable price. So, for example, if you are interested in a traditional Izakaya experience, please let me know, I know the perfect place and I will be glad to escort you there after the tour.

As an added bonus, I am an experienced, award winning photographer and I would be happy to take photos of you during the tour with my DSLR camera and then email them to you after the tour.
Additionally, I love motorcycle touring as my hobby and I enjoy taking pictures of Kyoto's beautiful landscape. Therefore, talking about and showing off Kyoto's scenery with my guests is one of my pleasures as well as explaining the traditional Kyoto culture.

My native city of Otsu is famous for Lake Biwa which is located just 10 minutes train ride from Kyoto station. It is not only an ideal location for the easy access to the ancient capital city but also for having an amazing visitor's viewing location. Since I belonged to a kayak racing club and practiced on the lake almost every weekend when I was a university student, I know all the best vantage points in the area.

Therefore, whether you are wishing to explore Kyoto's traditional heritage, sample the fantastic food that Kyoto offers or take a trip off the beaten path, I am the guide for you!

※Please note that separate necessary expenses are required.
:admissions, transportation fare, meal.
I am allowed to enter for free of charge by showing the guide license at the most of the temples.

Feel free to contact me if you need any further information about the tour.
Performance
I guided a newly married couple to Kinkakuji, bamboo forest, Fushimi Inari-taisiha shrine and Gion. I offered them not only guided tour but also honeymoon photos taken with my camera
Also they enjoyed seasonal steamed sushi called "mushizushi" at a local sushi restaurant.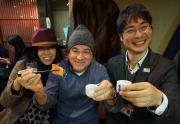 Gastronomic experience at Izakaya
After guiding my gourmet guests from United States to several destinations and the Nishiki food market, I escorted them to my favourite Izakaya, a culinary hotspot in Kyoto. Since it is directly managed by the sake brewery, we enjoyed authentic sake with reasonable price. To quote my guest, it is a must stop for Izakaya dinner in Kyoto.

Since this was the third time for my guests to visit Kyoto, I guided them to Saihoji famous for moss garden and Katsura Imperial Villa that require reservations in advance.They were impressed by the simple but refined design of pond gardens and architectures with the feeling of history and tradition.Also we visited a temple where is called "Bamboo temple". Gentle whisper of bamboo made us relax.

Guide's Calendar