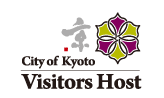 Emily Chiyoka
| | | |
| --- | --- | --- |
| Language(s) | : | English |
| Expertise | : | Traditional industries |
| Qualification | : | Itinerary management supervisor |
Hello! My name is Chiyoka. I will greet you in my Kimono, take you to beautiful places, and help you find and make reservations at hidden-gem restaurants in Kyoto, which no ordinary tourists have an access to.

My major in college was Travel and Tourism and I developed my English skills while attending California State University. Also, I worked in Newport Beach, California post graduation, so I have a good command of business manners that enable me to treat my guests, including VIPs, with a proper manner and hospitality. That is my strong suit.

I have worked in various positions and business fields, in Japan and in the United States, such as: hotels, executive assistant, running a branch of a language school, bilingual CPA assistant, personal assistant, and as an interpreter/translator. Currently, I work as a freelance interpreter/translator, provide private English lessons over video calls, and lead bilingual tour guides as a Kyoto certified interpreter guide.

I have a passion for Japanese traditional culture such as Washoku, Kimono sewing, Kimono dressing, Tea Ceremony, Shamisen, etc. I wear my Kimono daily, and can work in my Kimono attire upon request. I also have a great passion for food and cooking, so I am constantly searching for authentic, yet reasonable hidden-gem restaurants; especially for Kaiseki and Kappo, which are my favorite. When I take my guests to my secret places, they are always delighted with my choice. It makes me happy to see them enjoy my recommendations, which I believe make their trips even more special.

My bilingual skills and knowledge as a guide is my basic service but I feel it is more important to provide an unforgettable experience to my guests. If I can provide a heart-warming experience to them, even in a small way, I think my work is a success.

I am taking a professional interpretation training course to further my skills. I hope I can meet any of your job requests-even the ones which demand more advanced English-such as conferences and international events.

I look forward to meeting you soon!
Guide's Calendar
Performance