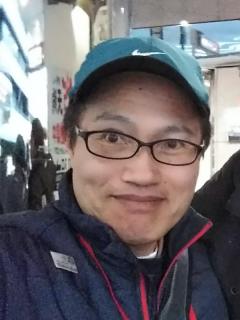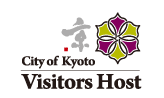 Rick
I was born and grew up in Kyoto.
I would like to be a bridge for you to reach the inside of Japanese culture through my Kyoto guiding which is based on my wide experiences living in Kyoto and nice contact with foreign visitors. I have already guided more than 370 people of FIT travelers to Kyoto and have totally 60 times of five stars rating through registered English tour guide websites.(As of Jan. 2020)

1. For the first time visitors
I will prepare the course with selected spots out of Nijo-castle, Imperial Palace, Nishiki-market, Gion traditional quarter, Arashiyama area and some temples and shrines of World Cultural Heritage Sites, etc. based on your request and taste.

2. Maiko experience (Maiko is apprentice Geisha)
I can arrange a dinner enjoying Maiko performance with the special price through my connection with the agent for the customers who book my tour .

3. For the visitors who want to see more spots than temple & shrines
Please see my website by clicking above URL. Sample courses are presented.

4. For the History & Relics lovers or repeaters
I recommend "Footprint tours on Kyoto History". Click the link in my website with above URL.

Please make any inquiry for your preferred type of Kyoto guiding without hesitation. I would be happy to propose you with the type of tour that makes your visit in Kyoto a rewarding one. Guide fee can be paid by Paypal.
Guide's Calendar
Performance
Introduction for Maiko performance (Maiko is apprentice Geisha)

I have arranged a chance for my guests from USA to join the "Maiko dinner" where they can enjoy the Maiko's traditional dancing and party playing. Originally the guests were very much interested in the system and performance of Japanese traditional Maiko and Geiko (Geisha). For this reason, they were very much delighted to have had the chance with the dinner to learn and enjoy it deeply.

I guided a couple from Australia. Upon the request for visitig ateliers of traditional industries in Kyoto, I took them to the Kiyomizu pottery studio and Nishijin weaving studio. The couple were so interested in the technologies and continuity of the tradition. I was glad to help them communicating with the artisans as a bridge of cultures.

I guided a French couple. They seemed to be so impressed by Nijo castle, Ryoanji temple and Golden pavilion from the artistic and aesthetic point of view. I was so glad that I assisted them to feel that way in the tour. Also we had a nice time talking further more on Kyoto & Japan in a nice cafe after the tour.