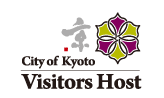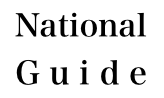 Yasuna
Language(s)
:
English
Expertise
:
Cultural properties, Traditional Culture
Qualification
:
National Guide
Fee
:
30,000 JPY / day (8hours)
16,000 JPY / half a day (4hours)

Home Page
:
https://www.instagram.com/yasuna_kvh_craft/
Profile

born and raised in Kyoto.
experienced planning sightseeing tours for international students as a club activity in uni.
studied Tourism in Australia as an exchange student.
worked in a long-established hotel in Kyoto.

Kyoto has many traditional aspects but also it has beautiful and kawaii (lovely) charm.
Traditional shrines and temples, cafes, book stores, music, knick-knack stores, pastries... There are many things I love and you will love in Kyoto!
Why don't you explore this old and new city, looking through local Kyotonian's eyes!

VISA, Master and American Express, JCB, Diners Club, Discover Card are acceptable to book my tour from overseas!
Guide's Calendar
Performance
I'm a team member of Higashi Honganji Picture-Card Theater & Neighborhood Tour.
You will enjoy our Picture-Card Show at Japanese Inn ''Ohanabo'', then, we will take you to Higashi Honganji and their neighborhood.
Higashi Honganji is one of the world's largest wooden structures and you'll be amazed to see it. And, encountering local people will be a memorable experience!