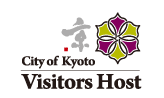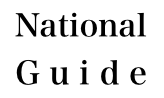 Yasuna
Language(s)
:
English
Expertise
:
Cultural properties, Traditional Culture
Qualification
:
National Guide
Fee
:
30,000 JPY / day (8hours)
16,000 JPY / half a day (4hours)

Home Page
:
https://www.instagram.com/yasuna_kvh_craft/
Hello! I'm Yasuna, the English-speaking guide in Kyoto.
Since I was born and grown up here, you can experience exploring around Kyoto with the local point of view. I love meeting different people and I hope you will relax and enjoy the tour with me as if you are hanging out with your friend. I'm happy if you will learn about Kyoto deeply but I also focus on what is interesting for you rather than what I want to talk about because you are here for vacation not for study. I'd like to share the enjoyable time with you.
I had worked at the long-established hotel in Kyoto for 8 years and opened my business as a tour guide in 2017 after I got the license as a City of Kyoto Visitors Host.
I've guided more than 400 people so far. In 2022, I got the license as a National Government Licensed Guide Interpreter which is active in anywhere in Japan.
I'm looking forward to seeing you!
Guide's Calendar
Performance
I'm a team member of Higashi Honganji Picture-Card Theater & Neighborhood Tour.
You will enjoy our Picture-Card Show at Japanese Inn ''Ohanabo'', then, we will take you to Higashi Honganji and their neighborhood.
Higashi Honganji is one of the world's largest wooden structures and you'll be amazed to see it. And, encountering local people will be a memorable experience!