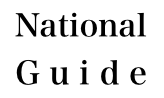 Woody
Recommend Course
:
Countless Vermilion Gates & Tasting of Japanese Sake !
Top of Mt. Inari, Fushimiinari → Ninja Experience → Sake Brewery Tour → Izakaya (bar) Experience
Are you enjoying traveling and your life ? Enrich your life through traveling !
This is my simple principle. Through co-creation of personal travel, I would like to support tourists like you.
Please take a look at below SNSs;
Facebook : https://www.facebook.com/tourism.wm/
Instagram : https://www.instagram.com/tourism.wm/

Please contact directly with me.
fam_atlan_wm@yahoo.co.jp
Or please contact with this travel agency.
https://www.enrichlife.co.jp/tourism/
tourism.wm@enrichlife.co.jp

As one of the model courses for you ;
After visiting the main hall of Fushimi-Inari shrine, climbing up to the peak of Inari-Yama (small mountain) for about 60 minutes, the vermillion torii gateways stands in straight succession up to the top.
After feeling sacred atmosphere and comfortable physical exercise, shall we visit Japanese Saka brewery ? It takes 30 minutes by train and walk. There you can observe the process and, of course, taste Japanese Sake, Rice Wine, which will fully put your soul and body at rest. How do you think this itinerary is ?
Or would you like to experience any Japanese traditional craftwork at Arashiyama area, such as Bamboo Basket Weaving, Incense Blending and so on, after circulating Okochi-Sanso Garden with tasting Japanese traditional tea 'Matcha' ?
Or several World Heritage Sites in Kyoto ? In case this is the first time for you to visit Kyoto, I recommend this course.
Or beautiful sea in the northern Kyoto, beautiful tea field in the southern Kyoto, any other area in Japan ?

I would like to recommend you to stay and enjoy Kyoto and Japan for 2 to 3 weeks.

Here is my brief self-introduction.
- I took the early retirement at the end of 2017 and I just started English Guide.
- During previous company, I lived outside of Japan for 11 years, Boston, Atlanta,
Singapore and Taiwan. I enjoyed foreign life and culture.
And the national license ;
- The National English Guide License
- The General Travel Service Supervisor License

For you to enjoy Kyoto travel and/or Japan travel fully, please freely contact me.

< Individual travelers and group, hopefully up to 5 members >
< Rates >
1 day (8 hours) Japanese Yen 24,000.-
In case of consecutive multi-day, 2nd day and after (8 hours)  Yen 20,000.-
Half day (4 hours) Japanese Yen 16,000.-
< Other expenses >
Besides the above mentioned 'Rates', the admission fees, the activity fees, the transportation expenses, the meals and the accommodation (if necessary) for guide and travelers are the responsibility of the travelers.
< Payment method >
Cash on the day
(In preparation for credit card payment)
Guide's Calendar
Performance
Experiencing the life of old Japanese poet !
They were on their wedding honeymoon. As they interested in Japanese Haiku, 5-7-5 syllables poem, enoyed Rakushisya, famous old pot's villa.
Sagano in summer.

Experiencing the tour of Fushimi Japanese sake Brewery, rice wine !
Fushimi is famous for high quality underground water. After factory tour, of course, tasted Japanese Sake.
Fushimi Momoyama in spring.