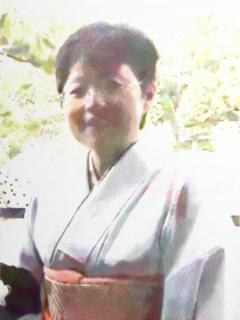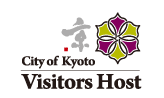 Kiku
| | | |
| --- | --- | --- |
| Language(s) | : | English |
| Expertise | : | Cultural properties, Traditional industries |
| Qualification | : | Itinerary management supervisor |
Hello, I'm Kiku. I have been living in Kyoto for 20 years since my marriage. My mother was a Japanese tea ceremony, flower arrangement and calligraphy teacher, so I had been learning from her for a long time, and have certifications in those areas. My grandmother was a deep believer of Japanese Shinto and Buddhism. She took me to many shrines and temples when I was young. Through those rich experiences, I will tell you about Japanese spirituality, and much more, in historical Kyoto. Whatever your needs and interests, I would be happy to arrange a tour(from ' 1 ' hour tour~) especially for you. Group Tour is also welcome. Thank you. Arigatou !

Career History: International tour guide,administrator,International mechanical company, Elementary school English teacher

My favorite Word : "Treasure every meeting, for it will never recur" Japanese tea ceremony proverb


So far, I guided;
Nijo castle, Ryoanji-temple, Kinkakuji-temple, Tenryuji-temple,Arashiyama Bamboo path,Togetsu bridge,Kyoto State Guest House, Fushimiinari shrine,Nishiki market, Tea ceremony experience, Ginkakuji temple, Philosopher's path, Gion, Monkey Park, Kyoto Studio Park,Sanjusangendo hall, Kiyomizu-temple, Gekkeikan sake shop,Kyoto artisan workshop,Nanzenji-temple, Heian shrine
Guide's Calendar
Performance
Oct.,2016 Interpretation for experience of Traditional Industry at STS Forum Excursion(International forum) held in Kyoto. Guests enjoyed how to make their bracelets, listening by a Kyoto Buddhist rosary artisan's explanation.

Nov.,2016
I guided a famous travel magagine editor and photographer coming from UK for two days.
We visited some best autumn tints spot such as Kitanotenmangu shrine including Odoi (historical mound),Nijyo castle, Tenjyuan in Nanzenji temple, and philosopher's path.
We also had a great experience to listen to a Raku's (a top brand Japanese tea bowl )craftsman story by visiting his kiln.

June,2017
I took Indonaesian International school 12 kids to Nishiki Market, Pokemon Center, and Kiyomizu-temple. At Nishiki Market, they tasted TOFU dounuts, and enjoy watching a various kinds of Japanese foods. Later, they went to Pokemon center. Next day, they went to Kiyomizu temple. They explored a dark underground of Zuigudo hall and enjoyed drinking 3 sacred fountain water!