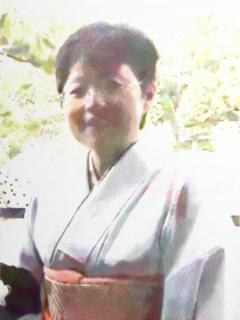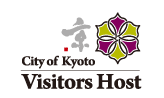 Kiku
| | | |
| --- | --- | --- |
| Language(s) | : | English |
| Expertise | : | Cultural properties, Traditional industries |
| Qualification | : | Itinerary management supervisor |
Hello, I'm Kiku. I have been living in Kyoto for 17 years since my marriage. My mother was a Japanese tea ceremony, flower arrangement and calligraphy teacher, so I had been learning from her for a long time, and have certifications in those areas. My grandmother was a deep believer of Japanese Shinto and Buddhism. She took me to many shrines and temples when I was young. Through those rich experiences, I will tell you about Japanese spirituality, and much more, in historical Kyoto. Whatever your needs and interests, I would be happy to arrange a tour(from ' 1 ' hour tour~) especially for you. Thank you. Arigatou !

Career History: International tour guide,administrator,International mechanical company, Elementary school English teacher

My favorite Word : "Treasure every meeting, for it will never recur" Japanese tea ceremony proverb


So far, I guided;
Nijo castle, Ryoanji-temple, Kinkakuji-temple, Tenryuji-temple,Arashiyama Bamboo path,Togetsu bridge,Kyoto State Guest House, Fushimiinari shrine,Nishiki market, Tea ceremony experience, Ginkakuji temple, Philosopher's path, Gion, Monkey Park, Kyoto Studio Park,Sanjusangendo hall, Kiyomizu-temple, Gekkeikan sake shop,Kyoto artisan workshop,Nanzenji-temple, Heian shrine
Performance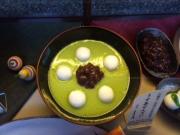 Dec.,2016 I guided a nice 'teacher' couple from Singapore. They love Japan and visited here for so many times , but sightseeing with guide was the first time for them. They like green tea and Japanese bean-paste sweets called 'Anko', We visited a nice traditional Japanese sweets shop and enjoyed talking from Japanese politics to children. They promised me to meet Gion in Kyoto next year.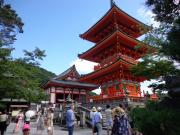 June,2017
I took Indonaesian International school 12 kids to Nishiki Market, Pokemon Center, and Kiyomizu-temple. At Nishiki Market, they tasted TOFU dounuts, and enjoy watching a various kinds of Japanese foods. Later, they went to Pokemon center. Next day, they went to Kiyomizu temple. They explored a dark underground of Zuigudo hall and enjoyed drinking 3 sacred fountain water!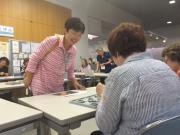 Oct.,2016 Interpretation for experience of Traditional Industry at STS Forum Excursion(International forum) held in Kyoto. Guests enjoyed how to make their bracelets, listening by a Kyoto Buddhist rosary artisan's explanation.

Guide's Calendar