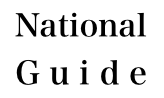 Naomi
| | | |
| --- | --- | --- |
| Language(s) | : | English |
| Qualification | : | National Guide, Itinerary management supervisor |
Recommend Course
:
"Kyoto Hiighlights" "Enjoy Arashiyama"
Togetsu Bridge → Tenryuji Temple → Bamboo Forest → Arashiyama Monkey Park
Hello! My name is Naomi and I'm from Kyoto, the beautiful ancient capital of Japan, known for its rich culture and history with 17 World Heritage sites. I feel proud to call such a stunning city my home.

Since I was a child, I've had the chance to meet many visitors from all over the world and watch them explore my city with tour guides. That's when I knew I wanted to be a guide myself, helping people discover the charm of Kyoto. I'm grateful for the opportunity to do just that and I'm excited to welcome you to my hometown and show you everything it has to offer.

<Profile>
Live in Fushimi, Kyoto. Stayed in Australia for a year on a working holiday. After working for a hotel and manufacturer, started working as a guide in 2014.

<Guide experience>
Experience in guiding small to large groups. (Total guiding days: 400+ days, tourists' nationality: 30+ countries)
Mainly Kyoto and also other Kansai areas such as Osaka, Nara and Koyasan, in addition to further areas including Hiroshima and Takayama.
Guide's Calendar
Performance
A group from Israel.
They seemed to be impressed by Ginkakuji Temple in particular, which has a wonderful garden and building emphasising quiet simplicity and subdued refinement.

Ninja Experience

Family from UK.
They requested a ninja experience, so I took them to a dojo where we can observe iai or a Japanese Samurai martial art and experience some ninja techniques such as throwing shuriken. They really liked the unique experience in which both adults and children can participate!

A group from Turkey. 
During the tour, they suddenly asked me if there was anywhere they could lend kimono. It was the height of the season, but I managed to find one that was able to rent kimono for 10 people. We enjoyed walking around Fushimi Inari Shrine dressed in kimono!
I was very happy to see their satisfied smile.