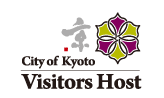 Saori
Language(s)
:
English, French
Expertise
:
Traditional Culture
Qualification
:
Itinerary management supervisor
Fee
:
20,000 JPY / day (8hours)
10,000 JPY / half a day (4hours)

Hello and welcome to Kyoto!
Currently I live in Kyoto city near Kyoto station, however, I've lived in Osaka and in Aix-en Provence, in France when I was a university student. I've so far traveled more than dozen's of countries, especially in Europe, to visit museums, to brush up my language skill or for my work. If you are interested in art, Japanese brewery Sake or Green tea, I'm willing to guide you to spot which I highly recommend including Fushimi and Uji area. In order to accomplish your ideal Kyoto city tour, I would like to ask you in advance your request and wish and then I will suggest you the best plan and its price. Thank you!
Bonjour et bienvenue à Kyoto!
J'habite à côté de la gare Kyoto maintenant mais j'ai vécu à Osaka et à Aix-en Provence quand j'étais étudiante. J'ai visité plus de dizaines pays étrangers surtout en Europe pour visiter les musées, pour le stage professionnel ou pour mon travail.
Non pas seulement le centre-ville de Kyoto, je connais bien aussi alentours d'Uji et Fushimi. Si vous vous intéressez aux arts, du Saké japonais ou du thé vert, je suis ravie de vous donner des conseilles de votre visite.
Pour votre satisfaction, je voudrais vous demander en avance votre souhait de la visite à Kyoto et je peux vous proposer le meilleur plan de la visite et ce prix. Merci et à bientôt!
Performance
I guided 2 couples from New Caledonia to watch Sumô Jungyo(a regional tour). It was held luckily in Kyoto today (once a year) and it's worth watching the Sumô wrestlers' training which is unable to see during honbasho (an official tournament). It was also interesting to see more relaxed and friendly wrestlers with Sumô kids. I hope they enjoyed this special occasion and continued a nice trip.

J'ai guidé deux couples de Nouvelle -Caledonie pour le match de Sumô à l'occasion de Jungyo( le tour local). C'est une occasion supeciale car ce tournoi n'à lieu qu'une fois par an à Kyoto et comparé au tournoi officiel, les lutteurs sont plus à l'aise et très amicaux. Nous avons aussi aperçu quelques Maiko-san permis les audiences. Merci d'avoir partagé cette occasion. Et puis bon voyage à Tokyo!
Cette fois, j'ai accompagné deux françaises qui comptent d'aller voir Miyako odori, le spectacle de maiko et qui voulaient aussi visiter le Pavillon d'or. Comme il faisait beau, on a bien profité de se promener dans le quartier Gion avant d'aller au Pavillon d'or (Kinkaku-ji). Voici notre parcours:
Gion→Hanami koji→Kaburen jo→Eigenin→Yasaka jinja→Kinkakuji→Shimogamo jinja→Miyako odori
Guide's Calendar