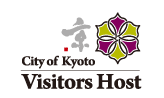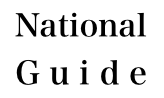 michi
| | | |
| --- | --- | --- |
| Language(s) | : | English |
| Expertise | : | Cultural properties, Traditional industries, Traditional Culture, Food Culture |
| Qualification | : | National Guide, Itinerary management supervisor |
As I had long worked for an American company in Tokyo, I had chances to take my foreign colleagues to Asakusa and Meiji Shrine on weekends. Their looks of surprise and smiles to my guidance of Japanese tradition and culture have been embedded in me. I have a feeling that this experience is a starting point as tour guide.

Having national tour guide license after retirement, I was engaged in taking tours of central Tokyo, Mt.Fufi/Hakone and Nikko. Meanwhile, through my private travels to Kyoto, I got gradually charmed by beauty of nature, tradition and culture of Kyoto. At last in 2016, I began living in Kyoto with my wife, a great Kyoto lover.

Completing the comprehensive training programs to be a Kyoto City tour guide, it is my great pleasure to see my foreign customers enjoy sightseeing in Kyoto now as well as I experienced in Tokyo before.

I enjoy life of Kyoto myself as a tourist, by walking through the towns, experiencing various traditional events, appreciating Kyoto cuisines, and so on. With the eye of the tourist, my tour will be somewhat different from guidebooks.

Please feel free to contact me if you need assistance to plan and guide your own sightseeing and experience in Kyoto, in a small group, with family, solo, or whatever.
Guide's Calendar
Performance