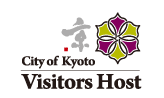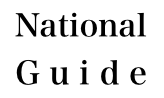 Don
| | | |
| --- | --- | --- |
| Language(s) | : | English |
| Expertise | : | Food Culture |
| Qualification | : | National Guide |
Don is one of our more experienced guides.
His energy and sense of humor are some of his many strengths.
He has lived and worked for a travel agency in Canada for more than 20 years,
and currently works as a coordinator for various programs for international students.
Don is also a National Tour Guide, and can take you on a tour anywhere in Japan!
Performance
Assisted TV crews from UK to promote a sport event for filming in a shrine in Kyoto. Their half day stay at the shrine became an unforgettable visit.

A half day Kyoto tour with a family and a baby boy from Colorado in the morning of October. They were so nice people and listened my all stories about Nijo-jo Castle, Golden Pavilion KINKAKUJI Temple and RYOANJI Temple.

I hope they enjoyed all animals and flowers in the KARAMON-gate, a mechanism of nightingale corridor of the castle, the rock garden at RYOANJI and much more!

2 ladies from NY, USA. We enjoyed luxury lunch at a hotel and visited Bamboo forest in Arashiyama. They also enjoyed KIMONO and Tea Ceremony at the MURIN-AN garden.

Guide's Calendar