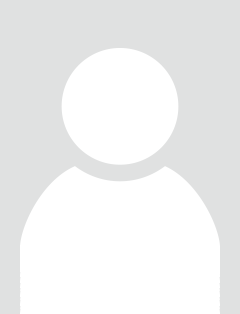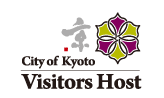 TK
| | | |
| --- | --- | --- |
| Language(s) | : | English |
| Expertise | : | Traditional industries |
| Qualification | : | Itinerary management supervisor |
| Fee | : | 24,000 JPY / half a day (4hours) |
| Home Page | : | http://www.yamatoratours.com |
Recommend Course
:
Northern Kyoto Bike Tour
Daitokuji Zen temple → 1,000 year old sweets shop → Fabric weaving district → Local shopping arcade
Private guide in Kyoto, Nara and Osaka.
Takaaki Yamane

★Local insight by an insider in the Ancient capital Kyoto.
Using a City of Kyoto Visitors Host as a guide will redefine your whole travel experience.
Equipped with an extensive knowledge of the city, and its unique arts and culture, acquired through participating in the Visitor's Host course, I am passionate to share my knowledge of Kyoto with you. Let me help make your trip be only the beginning of a lifelong love of the magical city of Kyoto.

Please feel free to contact me with your trip ideas. I'm happy to work with you to create your unique travel experience in Kyoto. If you have enough time or have visited the city before, I can help you find the quirky, interesting local places that you would perhaps otherwise not get to see or experiences.The range of tours I can provide includes bike tour, walking the Kyoto hills, evening tour, morning tour.

★The most recent booking through this website : Oct 5, 2019 ( tour date), 6-hour bike tour for two american guests.
★Tours given since October 2017 : 403 tours
★Number of guests guided since October 2017 : 1150 guests
★Number of 5-star reviews : 200

★Rates:
Guiding fee for a group of up to 4 people
4-hour tour 25,000 yen
6-hour tour 33,5000 yen
7.5-hour tour 40,000 yen
3.5 hour Gion evening tour: 25,000 yen
4.5-hour afternoon tour + 3-hour evening tour : 45,000 yen
Additional charge would apply to start and/or finish outside Kyoto City.
Please inquire for a larger group.
*All tours are private, just your own group.
*Up to 2 children age 6 or younger free of charge. e.g. standard guiding fee is applied for a group of 4 adults with two 5-year old kids free. Children in strollers will not be count

★What's included:
Private custom tour
Guide's local transportation costs (intercity train fares are exception, eg from Kyoto to Nara, which will be traveller's responsibility)
Guide's entry fees ( there are some exceptions, like Kyoto Tower, which will be traveller's responsibility)
I will take care of the transaction fee for PayPal payment.


★Travellers are responsible for the following expenses:
Traveller's transportation costs and entry fees to gardens, temples etc... (where applicable)
Dinner/lunch for guide and traveller (where applicable)
Other expenses (e.g. rental bikes, tea ceremony) for both guide and traveller
Please note that starting and/ or finishing in other city like Osaka will require extra charge.

★Payment method:
PayPal in advance
If you inquire on the tour date, credit card payment through Square is acceptable.
Your booking will be confirmed when the payment is complete.

★Rescheduling policy
IF my availability allows, one time only rescheduling may be acceptable up to 11 days prior to the tour date.

★Cancellation policy
After the tour is booked, a cancellation fee may be charged when traveller(s) intend to cancel the tour.

For bike tours, please read bike tour special clause.

No-show or termination after the commencement of the tour: No refund
On the day: No refund
Previous day: No refund
2-3 days prior to the tour: 50% refund
4 -10 days prior to the tour: 75% refund
11 days or more prior to the tour: 100% refund

★Liability waiver
Takaaki Yamane or associated guides do not provide health and accident insurance for tour participants, and any medical expenses, property loss, or other personal expenditures that result during or from this travel/tour, are to be borne by the participants.

★Bike tour special notes:
Bike tours are subject to the weather and other natural disasters (heavy rain, strong winds, extreme heat, typhoon, earthquake). Please understand that bike tours will switch to non-bike tours using public transportation or taxi in case it is not possible to run bike tours.
In case of typhoon and earthquake, travellers will get a full refund.

Takaaki Yamane
tk.privateguide.kyoto@gmail.com

Information on this page is subject to change without notice.
Guide's Calendar
Performance
March, 2018, I guided an American couple in Kyoto. I crafted their itineraries incorporating my recommendations, visited Murin-an garden for a few peaceful moments in the morning and Honmanji for the weeping cherry tree which was in bloom, both of them were quite happy about the places we covered today. The husband is a big fan of sake, so I made sure he purchased some Kyoto sake at Nishiki.

Oct.2017 : Gion evening tour for a solo traveller from New Orleans. As I was explaining "Geisha" dancing, I found out she had a background in Jazz dance and had strong interest in both traditional and experimental Japanese dance. It was enjoyable to talk about a choreographer both of us admired. She missed out Gion a year ago, I was happy to fill her missing piece of her trip to Japan.

Nov.2017 I led a private bike tour for a solo traveller from the U.S. I crafted an itinerary for her with a mixture of must-see sites and off-the-beaten-path type places.I checked her fitness level in advance and I included a temple on the hills famous for a window of enlightenment and hesitation. As Japanese maple trees were swaying and rustling, the guest was truly appreciating serene moment.