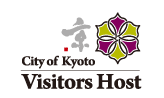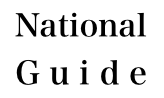 KOJI (Taxi-Tour)
Language(s)
:
English
Expertise
:
Food Culture
Qualification
:
National Guide
Fee
:
40,800 JPY / day (8hours)
20,400 JPY / half a day (4hours)

Home Page
:
https://www.kyoto-taxi-tour.com
Hello! I'm Koji Shimazaki. Thank you for checking my page.
I work at taxi company as a driver with National Guide License.

Are you a beginner of Kyoto?Do you want to make your family or partner happy?
Do you like to enjoy trip without any stress(crowded bus, thinking time for schedule etc.)?
If so, My taxi can be a nice choice! Your trip must be very comfortable.


I usually work with medium size car (~4 guests). Of course,You can use van(~9 guests).
Credit card is available. Please check details on my website.

I try to be a best travel partner in your precious trip in Kyoto!
I'm looking forward to seeing you!
Guide's Calendar
Performance
I guided 9 guests from Philippines. We visit many popular spots.
Elderly couple, young couple with very young child,and friends.

The tour day was too hot, over 35 degrees! Before evening, some elderly guests were getting tired. Unfortunately, I took them back to the hotel and go to the last spot Golden Pavilion with young guest.

Flexibility is the advantage of Taxi car tour.Don't worry!