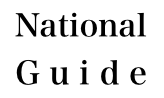 TAKE
Hi, my name is "TAKESHI", please call me "TAKE". Both [teik]and [take]are OK.
But it isn't a verb, no conjugation, OK?. Before introducing myself, let me say thank you for those who open my profile-pages. And I hope your trip to Japan should be successful,
I was born and raised in Tokyo. After graduating from university, I worked for travel agency for 23 years, in which I learned tourism business through School Trips, we call it "Syugaku-Ryoko Trip"in Japan. And the destinations in School Trips are Kyoto & Nara. That's why my business experience has been strongly tied with Kyoto Sightseeing.
Then six years have passed since I got a job change to hire-driver to welcome international visitors in Tokyo.
Commanding my experience, as tour attendant, tour guide and professional driver,
I'm very happy if I could have a chance to attend your group between Kyoto and Tokyo by a hire car. Please don't hesitate to ask me your plan in Tokyo.
Guide's Calendar