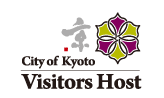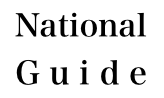 noe
Welcome to Kyoto!
I am Noe, a City of Kyoto visitors host guide.
Kyoto is one of the most exciting city!
Even if you get lost,it is enjoyable.
I really think that Kyoto is fascinating and attractive town for foreign tourists.
There are so many enjoyable spots to go. Let's enjoy your trip with me!
I am looking forward to seeing you soon!

<Affiliation>
 MYK Enterprises
 604-8136 Nakai Bldg. 4F Higashinotoin Sanjo Nishiiru, Nakagyoku, Kyoto
 Travel Agency License No. 3-416
 Licensed by the Japan Tourism Agency in accordance with the provisions of the Travel Agency Law
 http://www.mykkyototours.com

Our MYK Team can also provide you with other arrangements
such as transportation and accomodation if requested.
Guide's Calendar
Performance
Kyoto Highlights 1Day Trip

I met a wonderful and intellectual couple from Germany.
They would like to feel the culture and history and local people, so we have been to gion district, one of the most popular Geisha-District in Japan. And at nishiki market, we tasted some local food and drink.After lunch, we've been to three world heritage sights such as Nijojo-castle, Golden-pavilion and Ryoanji-temple. They made my day!

1 Day Tour for a couple

I introduced highlights of Kyoto to a couple from United States.
They got married just one week ago! We've kept in touch for one month and got to know thier preference. Before arriving at each spots, I shared some tips about Japanese history and hope that tips would help them understand more and feel the place not just a beautiful but also a lot of intention by historical figures.